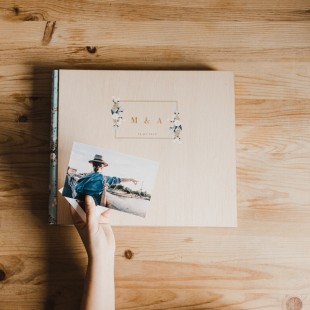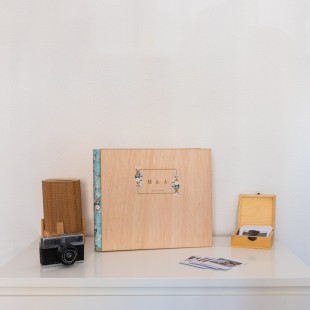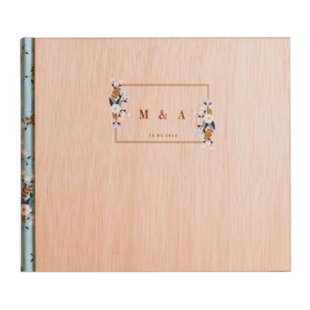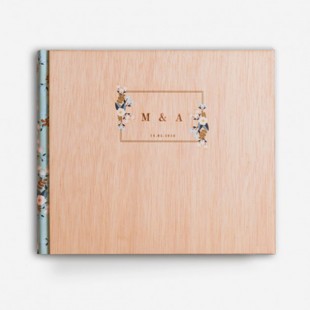 Azucena
Handmade, personalized photo album from Ubrique, Spain. Hot stamped, laser cut and engraved wood cover design. Personalized album with your baby's birth, your child's birthday, your baby's first year, your favorite phrase, your preferred vacation destination…
COVER MESUREMENTS: 30 X 35 cm.
PAGES: 60.
INSIDE: natural off white-200 gram-felt-tip pen proof paper.
COVER: personalization on engraved and printed wood.
DETAILS: printed spine and reinforced golden corners.
BINDING: with 180º opening.
Add here your best photos, write notes, add memories and store them with lots of love.